KEMI AND KOLME MUSKETTISOTURIA
From there our first destination was Kemi. Kemi is a small industrial town famous for Europe's best paper mills like Stora Enso and Botnia. Kemi still has a lot of houses reminiscent of a bygone era. But some of the huge bungalows are unoccupied owing to the exorbitant rents. The visits to Stora Enso, Botnia and Kemi Harbour were extremely informative experiences.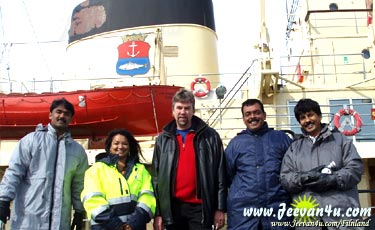 Kemi Harbour


The highlight of my Kemi stay was watching an adaptation of Alexander Dumas' Three Musketeers in Finnish. In Finnish it was titled Kolme Muskettisoturia. The cast was a handpicked mix of professionals and local amateurs and the result was amazing. Since it was one of the biggest cultural happenings in the area there were people from nearby towns like Torneo and Rovaniemi as well. The only thing I did not like about the evening was that I had to give one Euro for hanging my coat in the lobby closet.

In Kemi I was staying in the bachelor pad aptly name Kukkola (meaning Rooster's House) meant for the employees of Botnia paper mill. It was just me and three engineers from Botnia staying there. We had mini independent flats with small kitchenettes. The TV area and wash area were common.

In Kemi I ate Finn-Chinese food. This is a big variation from the Chinese food that we eat in India. Chinese is one cuisine that readily accepts the flavours of the country it travels to. Though I didn't exactly enjoy it I must say that it is extremely popular in Finland.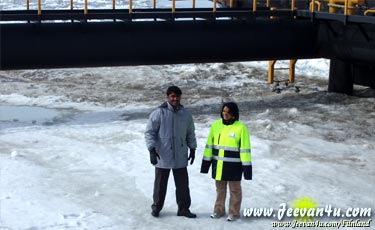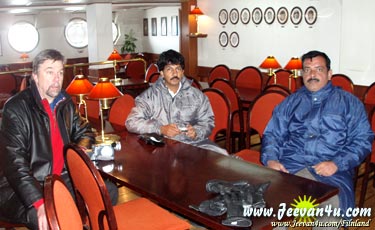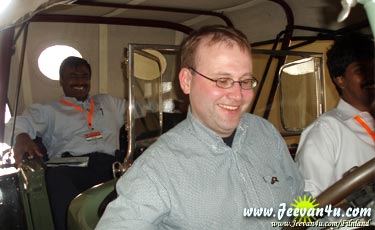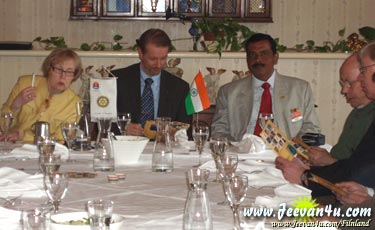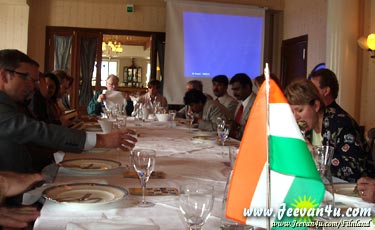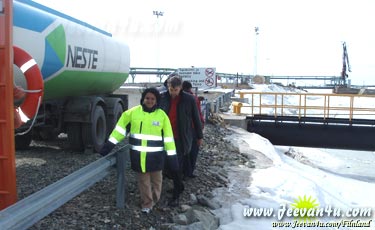 To read more on Kemi, go to http://www.gastrolab.net/s95kemie.htm